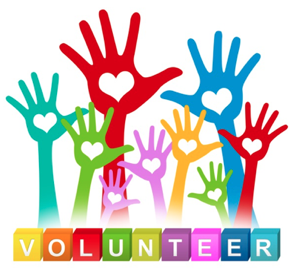 The powerful contributions of community volunteers can never be underestimated. The Community Counseling Center (CCC) has a long tradition of hosting a variety of volunteer roles that support our mission to continue to provide affordable, professional mental health services.
The Community Counseling Center serves youth and adults, couples and families who are either low income, un-insured or who have CenCal insurance. Clients without insurance or who cannot afford their insurance copays, pay for short-term counseling services with fees based on their ability to pay. Referrals for additional community resources and supports are also provided. For decades, the Community Counseling Center has held to the principle that no one is turned away due to an inability to pay.
Please consider joining us in this meaningful work, in one of these vital volunteer roles:
Board of Directors: The Community Counseling Center is a non-profit 501(c)(3) governed by a diverse group of volunteer professionals, responsible for oversight of the operational and fiscal activities of the agency. The agency values the dedication and resourcefulness of those volunteering their time and energy to continue to improve mental health counseling services available on the Central Coast. If you are interested in learning more about the volunteer Board of Directors positions with the Community Counseling Center, please contact Administrative Staff by calling (805) 543-7969.
Helper: The Community Counseling Center hosts several fundraising events each year. For these important events, volunteer helpers make the difference! We would greatly appreciate your help in any number of efforts, such as preparing mailers, decorating, arranging seating or the place settings for an event, greeting guests, providing music for an event, creating name tags, etc. If you have a heart for the work that we do, and you have talent in any of these areas, or other special talents, please let us know! If you are interested in working with us as a volunteer helper, we encourage you to view the Job Opportunity tab for more details on how to apply or contact Administrative Staff by calling (805) 543-7969.
Clinician: The Community Counseling Center is a California Professional Internship Council (CAPIC) accredited organization. We regularly host pre-licensed and licensed volunteer clinicians as part of our counseling team, in order to provide counseling services for diverse community members, through a variety of programs. Our counseling services include our County-wide Sliding Scale Program, School-Based counseling services in local school districts, CenCal mental health services, Post-Partum Perinatal Mood support services, and outreach and counseling for homeless individuals and families at the 40 Prado Homeless Shelter.
We provide clinical supervision, training and educational opportunities, and the administrative and billing support needed to effectively serve our clients and support our providers. Telehealth work options are available.
Volunteer clinician must be able to meet requirements as stated below:
Trainee clinicians who are enrolled in an accredited University Masters or Doctoral program.
Associate clinicians who are registered with the State of California license board.
Pre-doctoral interns (PhD, PsyD). California Psychology Internship Council (CAPIC) internships are recognized as forma internships by the California Board of Psychology, for the accrual of Supervised Professional Experience (SPE) hours. Applicants must apply for internship placement with Community Counseling Center through the CAPIC website: http://capic.net
Licensed Clinicians must qualify to be able to provide psychotherapy in California
Liability Insurance: Volunteer clinicians must be able to show proof of current professional liability insurance coverage.
Bi-cultural or bi-lingual clinicians are especially encouraged to apply.
If you are interested in working with us as a volunteer clinician, we encourage you to view the Job Opportunity tab for more details on how to apply or contact Administrative Staff by calling (805) 543-7969.

Benefits of volunteering as a clinician
The opportunity to expand your clinical expertise.
Networking and consultation within our team.
Education and training, free or reduced cost for continuing education units.
The ability to accrue hours to qualify for State license exams.
Shared office space in our historical building in downtown San Luis Obispo.
CCC client referrals to your private practice, when clinically appropriate.
The altruistic joy of providing essential counseling services for those who may not otherwise be able to obtain counseling services.