Safe and Secure Teletherapy Services Available through the Community Counseling Center (CCC)!
As part of the response to the COVID-19 pandemic and the San Luis Obispo County Shelter-In-Place policy, closure of local Schools and Universities, and the CCC's limiting of the public's access at our own clinic sites, the agency is encouraging clients to connect with us via Teletherapy/Telehealth and the two way virtual video streaming services offered through SimplePractice.
Don't get caught on an island of social isolation and mental distress in the midst of all the distancing and uncertainty. You can stay safe, and get the help you want by becoming be a part of the telehealth revolution. Join CCC through the online and fully HIPAA compliant client portal and Teletherapy platform offered from industry leader, SimplePractice.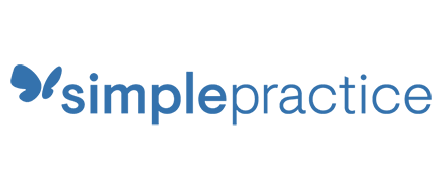 Who Qualifies?
Teletherapy is available through CCC's sliding scale core program and for individuals with Medi-Cal/CenCal, and CALVCB insurance.
Youth Services/K-12:
Telehealth services are available to qualifying students and parents of the Lucia Mar, Atascadero, and Templeton Unified School District's in partnership with CCC.
How to Get Started with Teletherapy at CCC:
Contact the CCC main office by phone at (805) 543-7969 and talk directly with our Administrative reception staff about which program is the best fit for you and how to schedule an intake or connect about transferring your existing services to Telehealth.
What is Needed?
Each client's email address will be required by CCC to setup the initial SimplePractice Teletherapy appointment invitation (or text message if email barrier is in place). The Telehealth program is easily run through the SimplePractice Telehealth app on your mobile phone and tablet, or free software download to laptop or your home desktop computer (microphone and camera required).